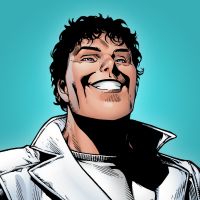 Pralaya Respect Thread
Pralaya Respect Thread
About the Character
Pralaya is a embodiment of the Void. She is predates the existence of the multiverse or Multiverses and the Goddess of the void is destined to consume all of reality one day or when it comes to an end and to wait til she claims it back to her womb and thus another Multiverse is created by her.
Pralaya Profile
Pralaya

Powers and Abilities
Void Embodiment,Nothingness Manipulation,Near-Omniscient,Near-Omnipresent,Infinite Stamina,Shapeshifting,Infinite [......]
Read more
This topic belongs to the forum
Numbers of topics : 1405
Numbers of messages : 10598
Numbers of users : 365
Numbers of points : 186
Shadow would have wreck vegeta they didn't even add in Archie sonic feats but they add the game feats such biases.
This is simple. You post pun, everyone giggles, and then posts a next one. They can be about anything, but Klokreations ones are encouraged more. What if RomeAX never left the house? HomeAX
I'm tired as fuck but can't sleep and we have never had any sort of wallpaper (at least none that I can remember) thread so why not? I didn't clean up anything. So much pone. Too much pone.
by: tamgrace If you like her, it's not a thread for you. Please click the BACK button on your browser. Okay, here are the reasons I don't like about her, if you disagree, you dont need to comment on my reasons: She had too many rumors with so many
Looking for skins, opacities, textures or meshes? Post your request here with info. How much you are willing to pay and what exactly do you want.
Forums from same category