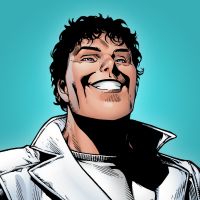 Top 10 Strongest Fictional Verses
Top 10 Strongest Fictional Verses
Top 10 Strongest Fictional Verses
Note:
List will be updated once we research other series.
Read more
This topic belongs to the forum
Numbers of topics : 1387
Numbers of messages : 10496
Numbers of users : 347
Numbers of points : 176
This question needed to be asked. Rules: - No religious figures (fictional interpritations of them are allowed) - No real people (fictional versions are allowed) - No characters made up in this thread (because someone is sure to point out that they
As in who do you think the most powerful beings in all of fiction are.
Logo :  Forum Title : Fictional Battle Omniverse Forum Description : #1 Online Source For Fictional battles and a Omniverse for everything and anything. Forum category :  Debating,Anime,Comics,Video Games and Online Community Forum Address :
Just to inform those who hate us for our factual views and our actual accuracy with characters we have have a few words! To the haters: To the butthurt: To the cry babies: To Those Who Cant Accept The Truth: To The Whiners:
Made by me.
Forums from same category