Bleu et Noir - phpbb3
Bleu et Noir - phpbb3
Theme Name:
Bleu et Noir
Version:
phpbb3
Demo:
http://en.hitskin.com/search-a-skin/bleu-et-noir-200932.htm
Description:
A dark blue and black theme which features a vertical navbar.
A dark version of the vertical navbar theme. This should be the final build for the vertical navbar in case any bugs are reported. As always I appreciate any feedback you guys may have, thanks!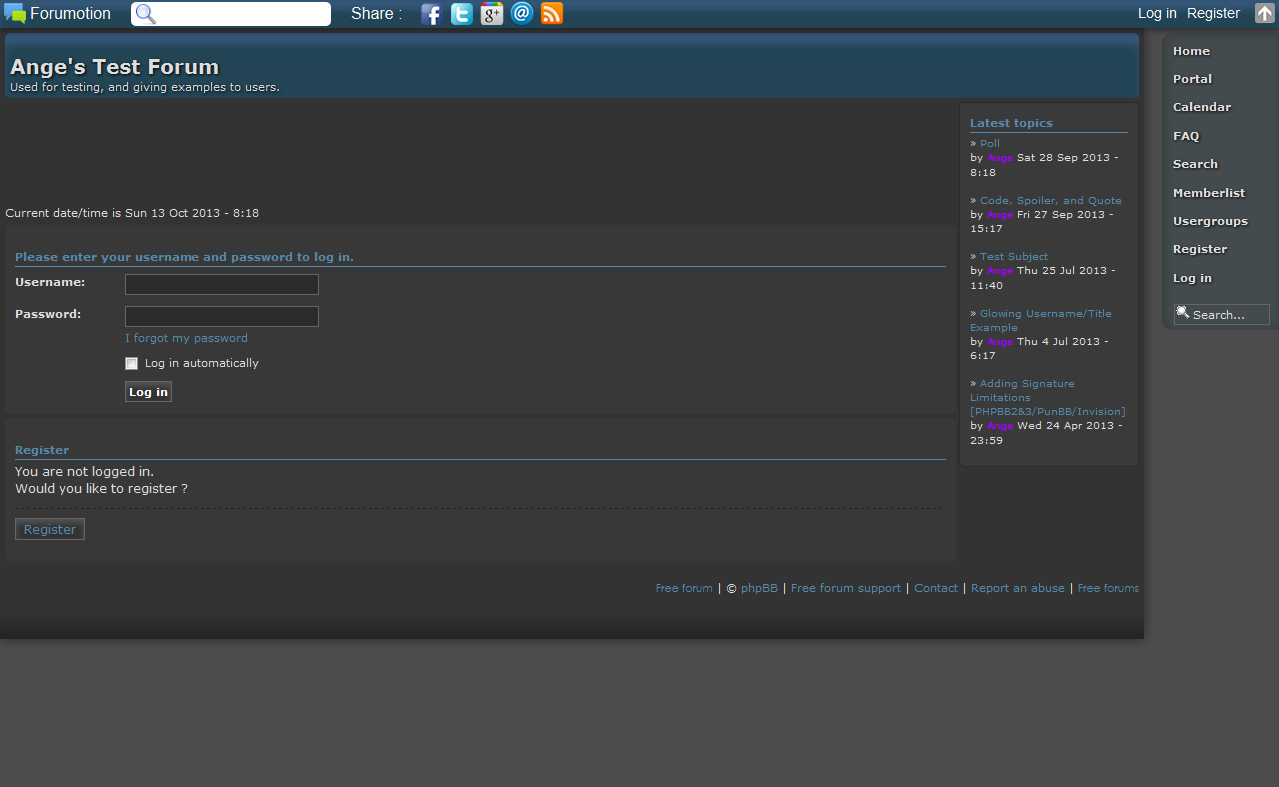 Read more
This topic belongs to the forum
FM Design aims to provide Forumotion users with free tutorials, graphics, and promotion of their forums !
Numbers of topics : 1411
Numbers of messages : 31123
Numbers of users : 361
Numbers of points : 20
Forums from same category