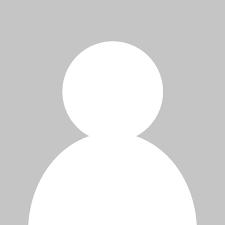 [SOLVED] Cancelling update downloader while downloading
[SOLVED] Cancelling update downloader while downloading
Cascades into the main app, killing it too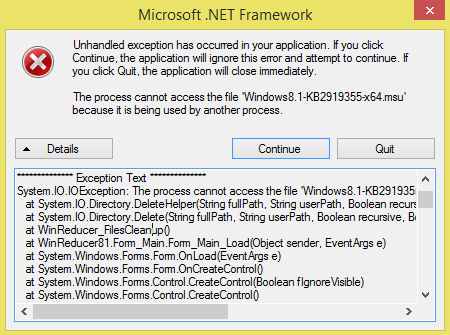 See this debug message... anyone know a hack or reg tweak to make the window resizable or larger? Seeing stack traces is a pain without copy pasting them. Anywho here's the full thing:
************** Exception Text **************
System.IO.IOException: The process cannot access the file 'Windows8.1-KB2919355-x64.msu' because it is being used by another process.
   at System.IO.Directory.DeleteHelper(String [......]
Read more
This topic belongs to the forum
Numbers of topics : 2056
Numbers of messages : 18581
Numbers of users : 4556
Numbers of points : 778
Tải truyện từ TruyenCV.com định dạng htm. Sau đó, bạn có thể dùng Mobipocket Creator để tạo ebook prc. Demo Tải truyện từ TruyenCV Cài đặt Dùng một trong các link
So the latest list downloaded KB3000850 and KB3014442, and put them into Updates_3 but I already had these in Updates. The downloader should automatically remove them from this directory. It would be nice if it could move them rather than download them
Not sure if this is a bug or its just getting intentionally skipped. The loader bar just skips instantly to the end and it say done.
Hello - just downloaded WinReducer EX81 V1.4.1.0 and did a clean install  (on Windows 8.1 VM machine) Went to the usual start, loaded my Win 81 iso, then went to the updates.   After update download completed got an error. Looks like an update doesn't
A few updates appear after installation, but most of them can be installed with the exception of KB3000850. It fails to properly install.
Forums from same category