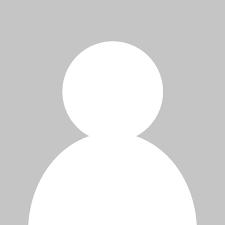 Easier method to reduce your personalised Windows 7/8/8.1 installation (without Sysprep)
Easier method to reduce your personalised Windows 7/8/8.1 installation (without Sysprep)
Hi All.
So, a little while ago I wrote a step by step
Sysprep tutorial
 on how to customize your installation of Windows and use that as a base for slimming with Winreducer.
I showed you how to use Sysprep and all the steps you would need to do to perform this successfully...
Following a little
discussion
 with
inallsorts 
I decided to find out if it was possible to skip the Sysprep process entirely. And [......]
Read more
This topic belongs to the forum
Numbers of topics : 2057
Numbers of messages : 18587
Numbers of users : 4562
Numbers of points : 745
How to Sysprep a VirtualBox/VMWare install of Windows 8 and Capture it with Imagex to a new install.wim file so that you can use WinReducer to slim it down. The purpose of this is that you can reuse the same image over and over again, with all the
Hi inallsorts. I thought it a good idea to create this thread, so we can test our ideas out together and not clutter up the other thread. Plus that thread will make it difficult to track our progress. theKramer wrote:inallsorts wrote:~BSOD~
Hello. I'm newbie here and use the Winreducer 1.37 I spent whole week to make ISO of Windows 8.1 Enterprise with latest windows update. I added windows updates only, no other changes. I used the Optimize ISO size,  Expert Optimization and all protecte
Hello all, We could discuss here about folders and files which could be removed from the WinSXS and NET Framework folders to reduce even more Windows 8.1 ... EXPERIMENTAL BUILD (Skydrive link) : http://sdrv.ms/18ON0Tf This my list of folders and
The worst aspect besides the constant pain is the fact that it is such a hidden disability. Migraine sufferers are neither getting the sympathy they deserve, nor the help that is needed. Chronic migraine sufferers are usually looked at as slightly
Forums from same category