[SOLVED] removing Optimize Drives Service cause error when shrinking partition
[SOLVED] removing Optimize Drives Service cause error when shrinking partition
hey winter,
when i remove the service "Optimize Drives Service"
and i want so shrink the size of a partition from here: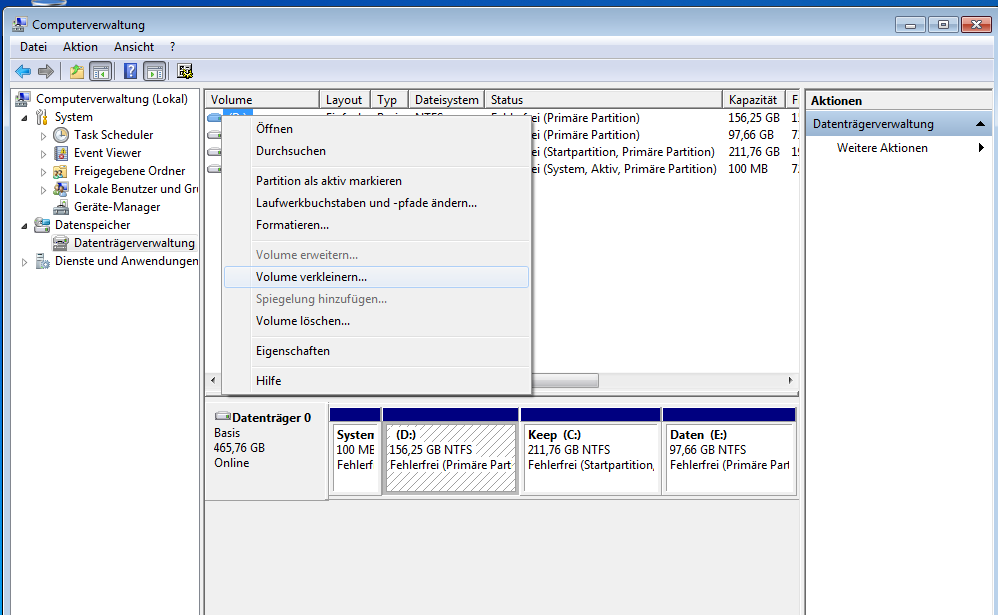 i get this error

and cause the tip says "Formerly Disk Defragmentation Service" it should give me this error.
i will post tomorrow after some testing what file is causing it
Read more
This topic belongs to the forum
Numbers of topics : 2056
Numbers of messages : 18581
Numbers of users : 4556
Numbers of points : 778
Hey i tried downloading combofix to remove the infected files from my moms computer and im getting this error Thats everytime im downloading it too.. Nod32 and Malwarebytes' Anti-Malware isn't completely doing the job.. *note i cant boot
hey winter, removin windows indexing service "breaks" the wallpaper selection before removing it: and after: it removed those 2 entries: Library Pictures with the best rating and also the "windows desktop
Hey winter, i realized it a couple of times now. While removing winreducer stops at Themes -> Sounds -> Delta (maybe at other components too) and it takes 10 -20 minutes to get to the next step, and i dont think that it removes SOOO much i
What are the reasons for this error??? what are the ways to handle this very common error. Please Anyone help me in this regard.
i made a lot of LITE system with winreducer, if i connected internet i hade this a error: ( sorry for bad english ) i think microsoft store is not clean correctly . http://prntscr.com/5lrm8z
Forums from same category