Rumor: Star Fox / Metroid Crossover from Retro
Rumor: Star Fox / Metroid Crossover from Retro
Is Slippy the alternative Metroid specimen?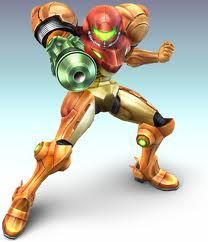 More than a week ago, Brian posted a popular
rumor
that Retro Studios is developing a new Star Fox game for the Wii U.
Now, the latest popular rumor reveals that Retro isn't just preparing a new journey for Fox McCloud and his team, Samus Aran will be joining along with them in a Nintendo franchise crossover for Wii U. If this rumor is true, the game is most likely to be release next year and letting [......]
Read more
This topic belongs to the forum
Numbers of topics : 4746
Numbers of messages : 55623
Numbers of users : 336
Numbers of points : 302
New Exclusives Headed To Nintendo?! ATLUS the masterminds behind series such as Shin Megami: Tensei, Persona, Shin Megami: Devil Survivor, Disgaea, and Ogre Battle just to name a few has been in serious danger of folding under as its parent company
Who got this and if you didn't (and don't own the disc) why not? I really Truely hope this is a good sign for where the series is heading. Would love another Prime style game.
Better late than never? Retro City Rampage will finally be arriving on the WiiShop channel sometime in January 2013 according to the official RCR website. The game has already been released on PSN and Steam with Wii and Xbox dates nailed down to
Big Announcement! Michael Aschenbrenner has revealed to us during our interview with him yesterday, that he is collaborating with another indie developer to bring some new Blok Drop U levels based on the one of the other developer's games! The othe
Samus' 16 Bit Adventure Metroid.  Now a days the names Metroid, Samus Aran and Mother Brain are as familiar to gamers as Super Mario Bros, Mario and Bowser.  The games playstayle created a style that would be enjoyed by fans of other series most
Forums from same category